Cottage Organics
Regular price
Sale price
$9.00 USD
Unit price
per
Sale
Sold out
Yoga Mat Cleaner is a clean and nontoxic way to clean your mat.  Made from 100% natural and organic ingredients, this gentle soap works on all water safe surfaces, including balance balls, foam blocks, chairs, cushions, straps and other yoga & Pilates props and accessories.
Kit Contains: 1 Blue Microfiber Towel, 1 Green Microfiber Towel and 4 oz. Bottle of Organic Yoga Mat Cleaner.
Makes a great gift for anybody, great fragrance for anybody.
All of our bar soaps are cold process and handcrafted in Meadville, PA, USA
Certified Organic, Certified Vegan, Non-GMO Certified and Cruelty Free All Natural
Share
Ingrediens

Organic Coconut, Organic Olive Oil and Organic Jojoba Oil, Organic Lemongrass
Essential Oil, Organic Cedarwood Essential Oil, Organic Lavender Essential Oil, Organic Rosemary
Extract Preservative, Organic Tea Tree Essential Oil, Organic Eucalyptus Essential Oil,
Organic Aloe Vera
Care information

How to Clean Your Yoga Mat

Daily Cleaning:
Spray our yoga mat cleaner 3 times onto a wet cloth or paper towel and
lightly scrub. Wipe down your mat with a clean cloth, and let air dry.

Medium Cleaning: Lightly spray cleaner onto your yoga mat. Rinse, wipe, and let air dry.

Deep Yoga Mat Cleaning and Restoration:
Spray cleaner directly onto your yoga mat and let it soak for 3
minutes. Work into a lather with a wet cloth, rinse, wipe dry, and air
dry. Repeat if needed.

Remember, your yoga mat should be completely dry before storing.
View full details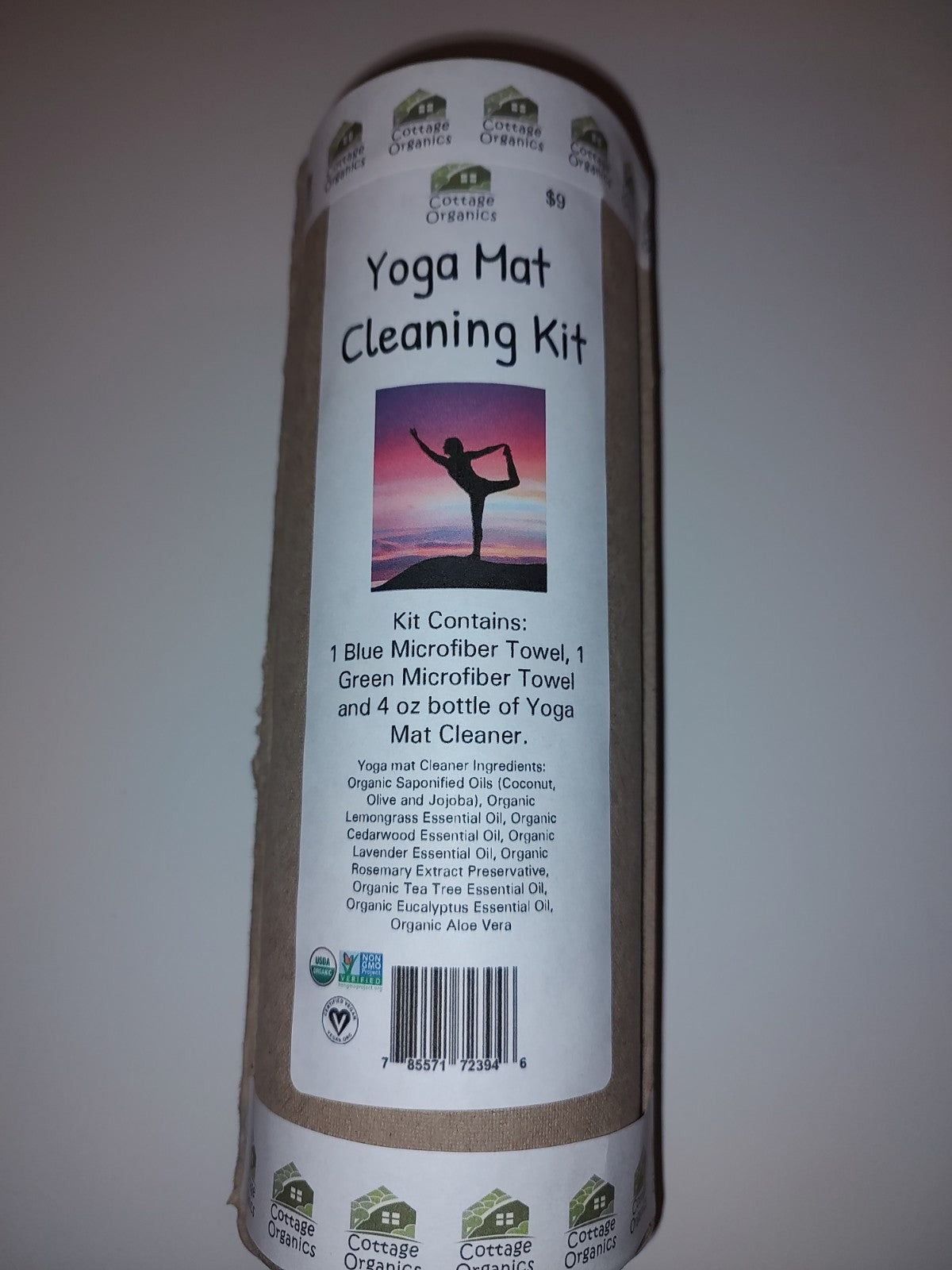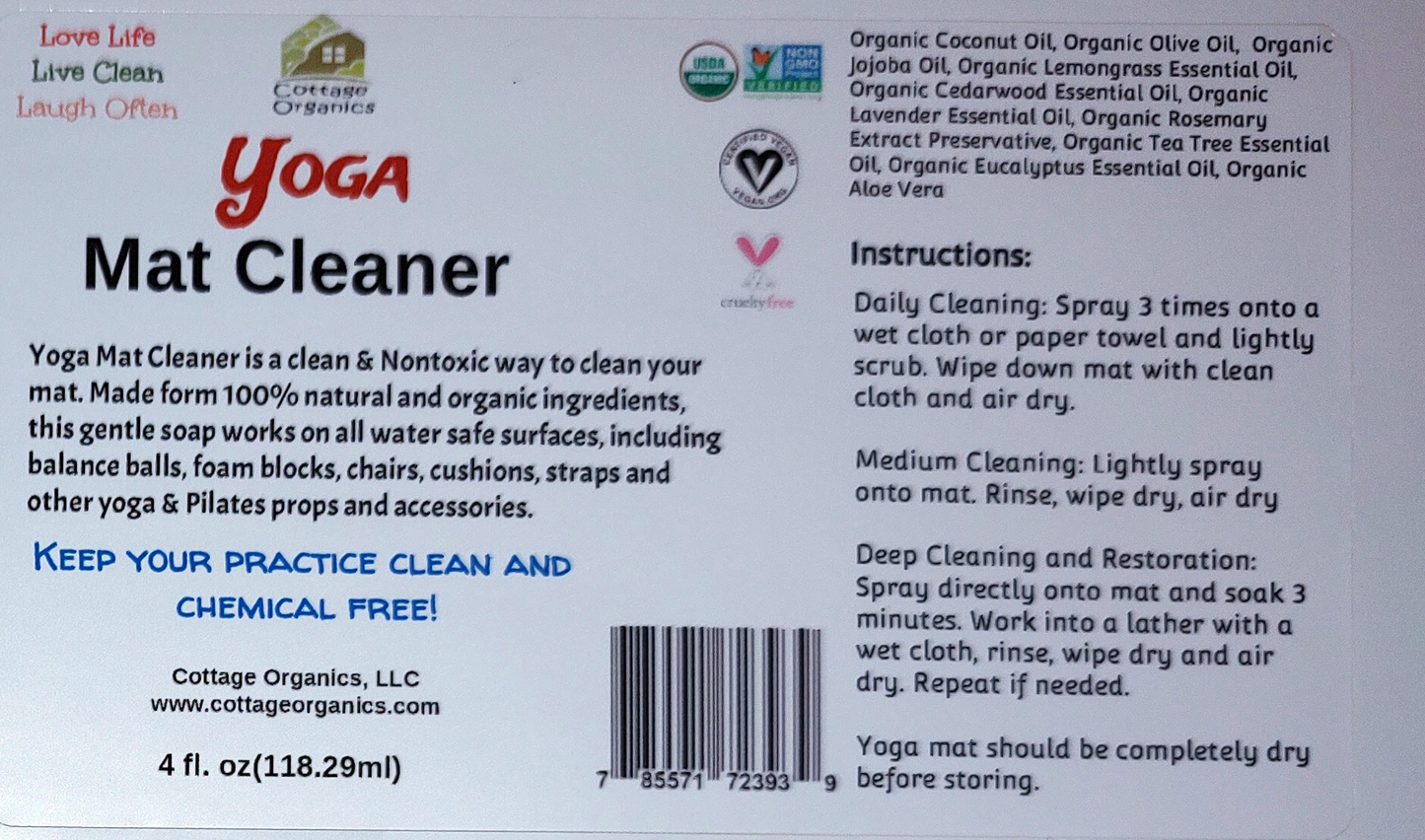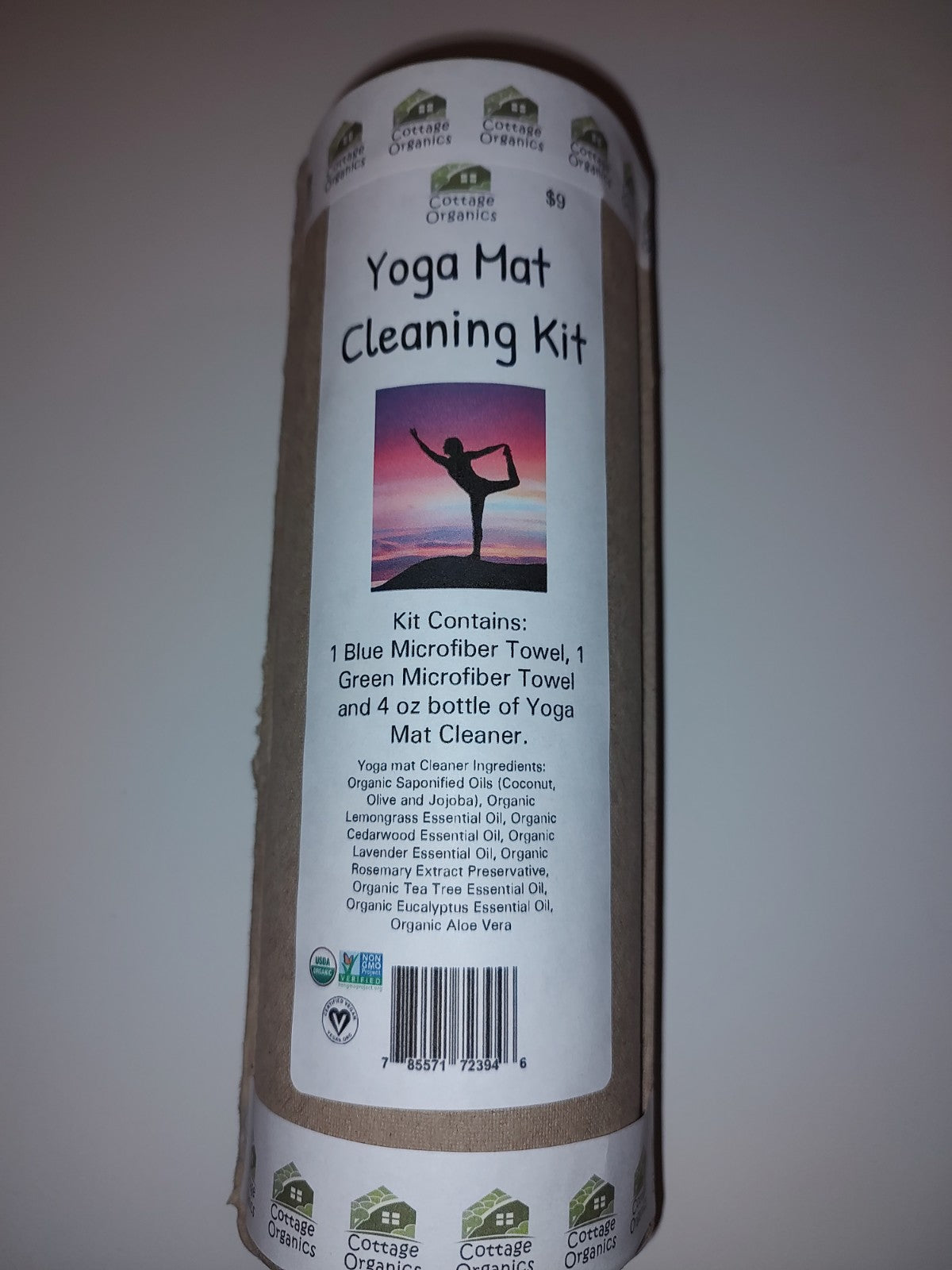 Organic Yoga Mat Cleaner Kit
Yoga Mat Cleaner is a clean and nontoxic way to clean your mat.  Made
from 100% natural and organic ingredients, this gentle soap works on all
water safe surfaces