Cottage Organics
Regular price
Sale price
$6.00 USD
Unit price
per
Sale
Sold out
Certified Organic and Certified Vegan Citrus Cedar Sage Deodorant. Amazing Citrus and woodsy fragrance and this deodorant is aluminum free, baking soda free and cornstarch free, for a deodorant perfect for any skin type including sensitive skin. The bentonite clay is better than baking soda, but turns the deodorant green, so this is not your typical white deodorant. The packing is recyclable and home compostable.
Share
Ingrediens

Organic Coconut oil, Organic Beeswax, Organic Arrowroot Powder, Organic Shea Butter, Bentonite Clay, Organic Lemongrass essential oil, Organic Cedarwood essential oil, Organic Orange essential oil, Organic Clary Sage and Vitamin E
Care information

Keep in a cool place. Direct sunlight or heat could cause the the product to liquefy.
View full details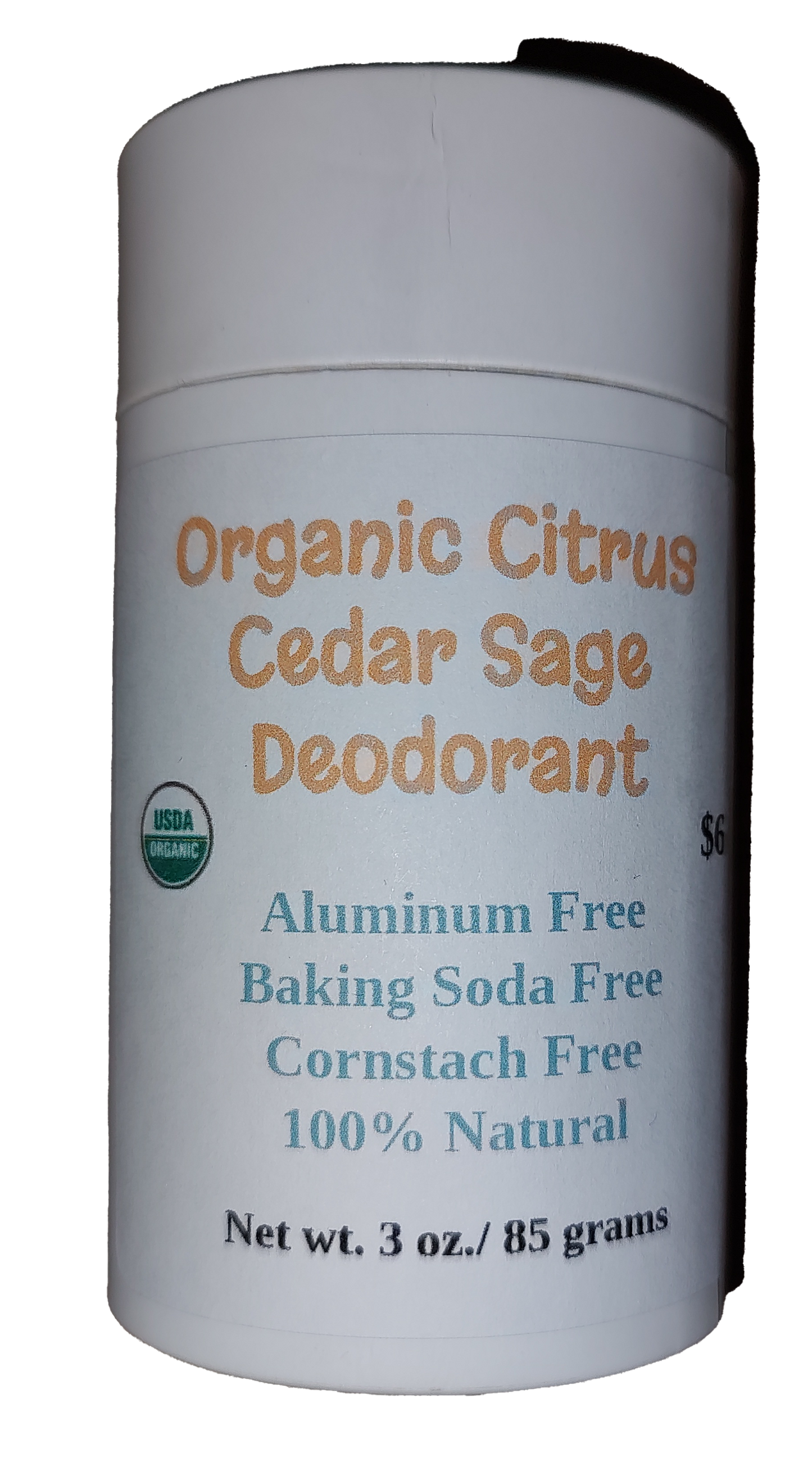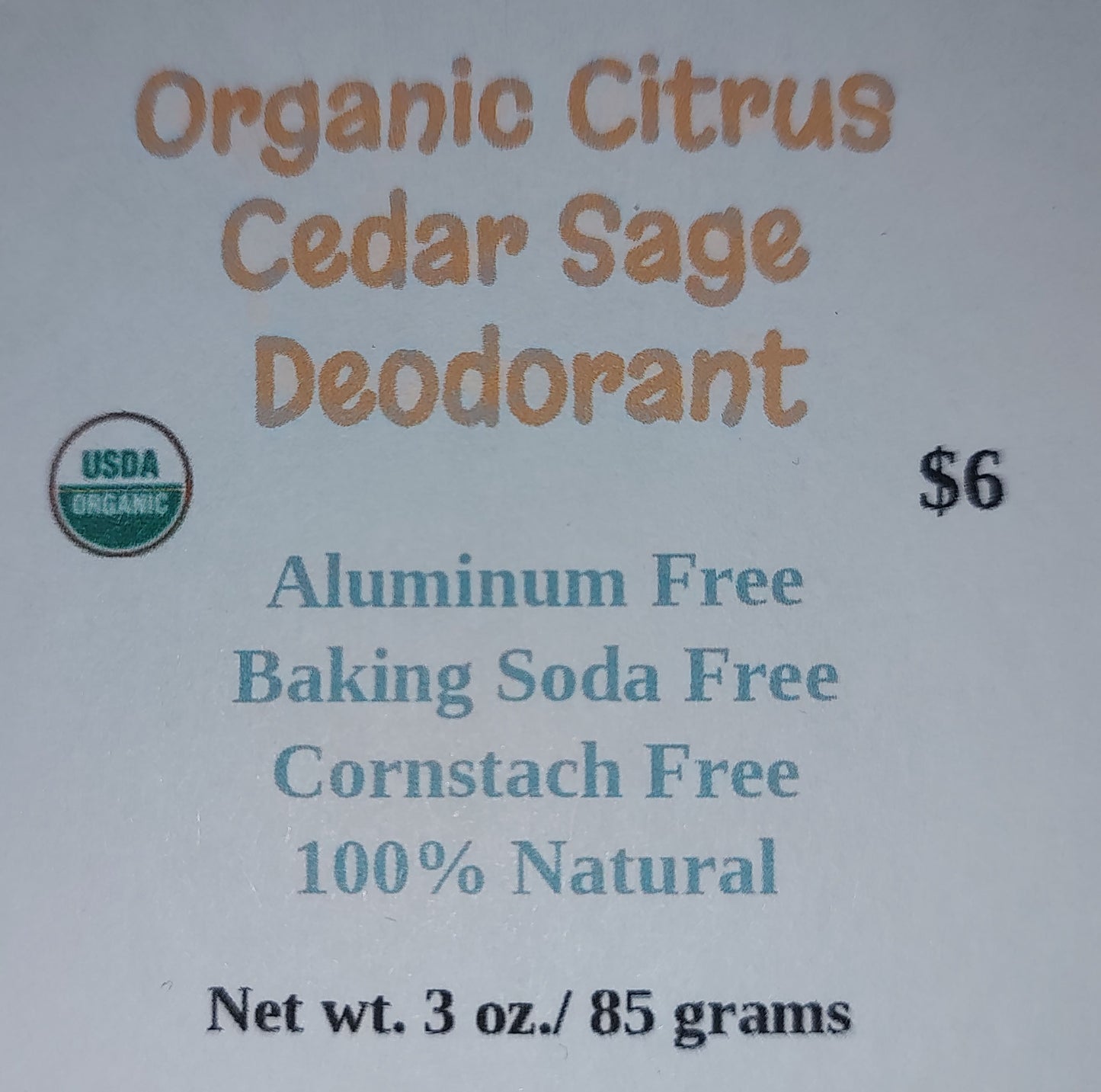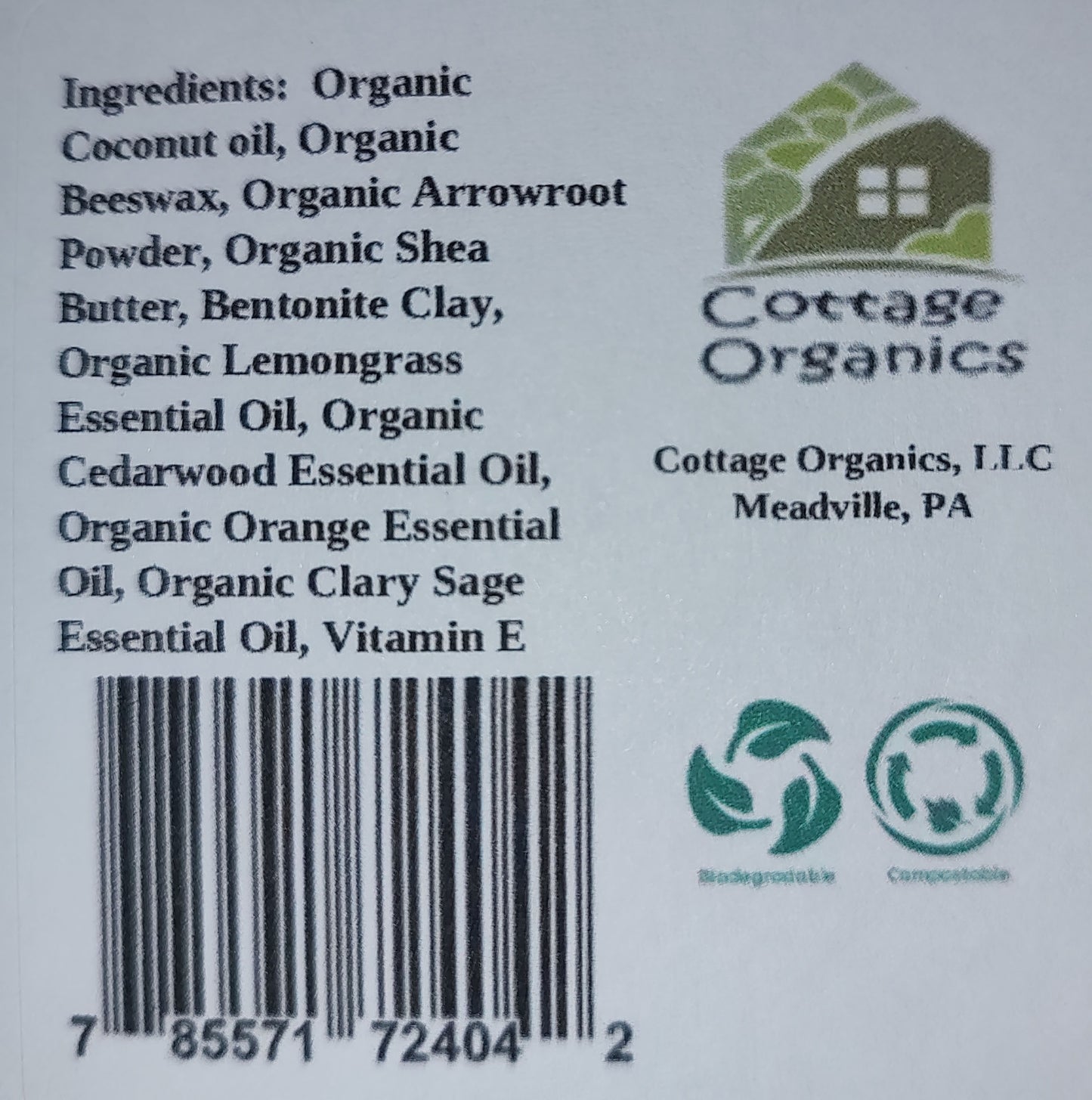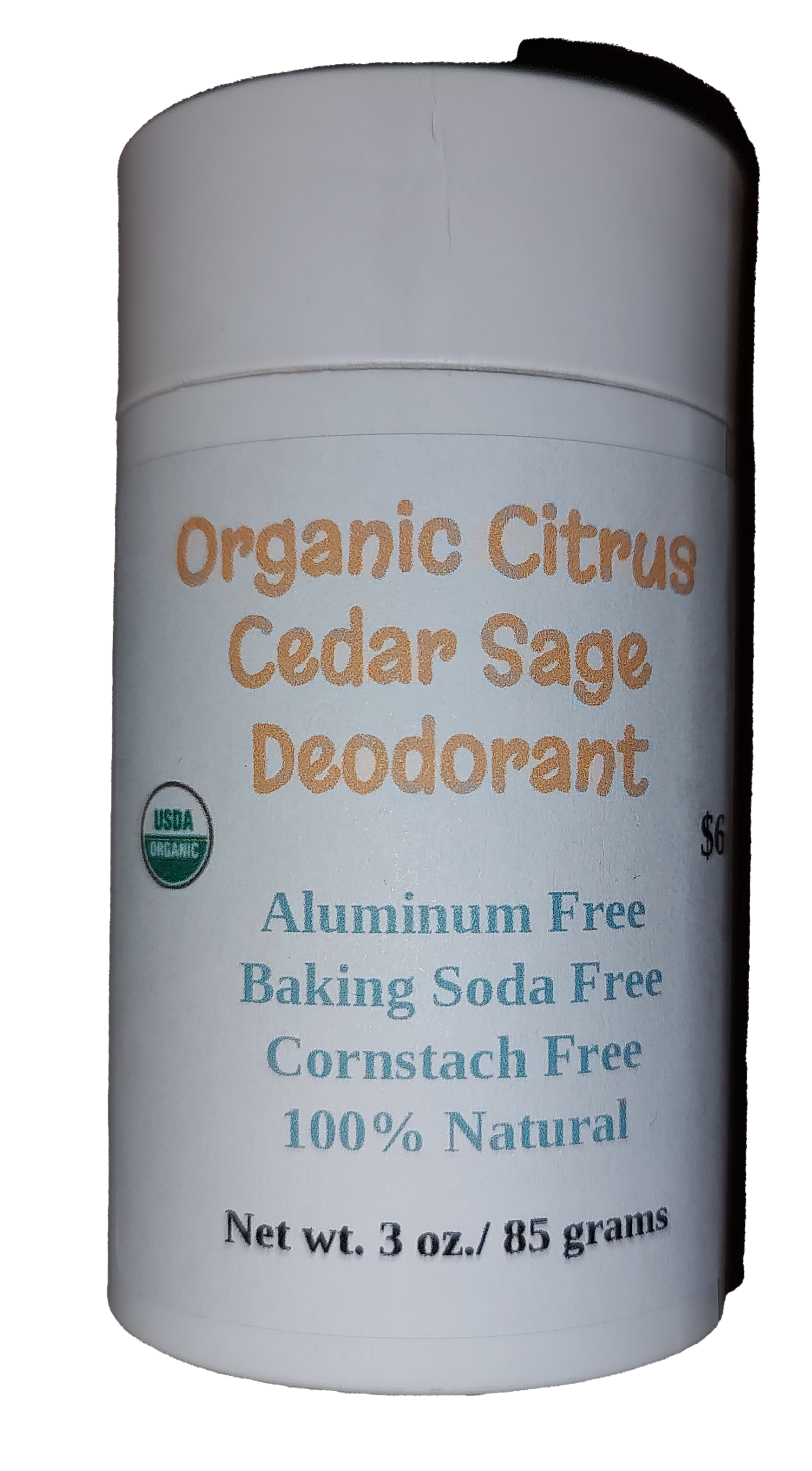 Organic Citrus Cedar Sage Deodorant
Certified Organic and Certified Vegan Citrus Cedar Sage Deodorant.
Amazing Citrus and woodsy fragrance and this deodorant is aluminum free,
baking soda free and cornstarch free, for a deodorant perfect for any
skin type including sensitive skin. The bentonite clay is better than
baking soda, but turns the deodorant green, so this is not your typical
white deodorant. The packing is recyclable and home compostable